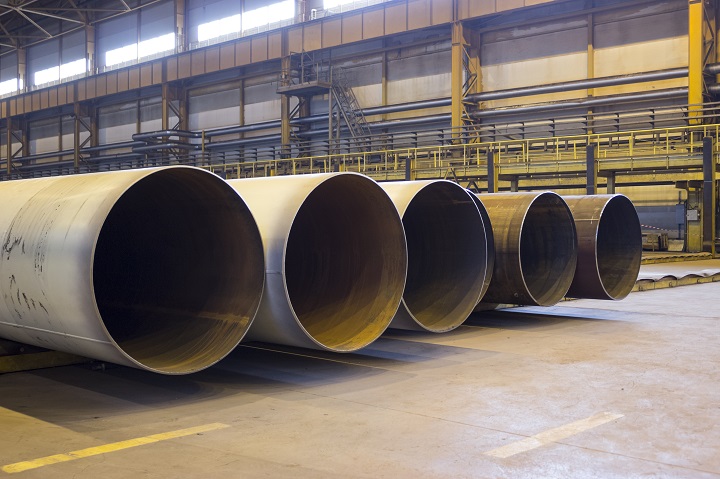 Did you spend the entire day thinking about the best piling material for your project? We know, for sure, that many quality seekers contact industrial pipe suppliers for in-depth information. And we agree how tricky and disturbing it can be to finalize your choice. But wait! The reputed team of International Pipe is willing to disclose the beneficial impacts of steel pipes. And that means you can tell worry to try its luck some other day.
According to most pipe pile suppliers, concrete and steel occupy the "popularity seat" for pile foundation construction. Installation of steel pipes involves using an impact hammer to drive the pile into the soil. These steel pipe piles are on a constant usability flow and have many benefits.
Witnessing an Irreplaceably Awesome Flexure Strength
You might already be aware of steel's high-yield rigidity. And not just that, the industrial pipe suppliers reveal that it has a better bending ability to repel unwanted flexural stresses. These stressful conditions show up owing to the superstructure's load or lateral ground pressure.
Recognizing its High Pile Axial Potential
Most pipe piles have large-sized diameters. But what usually determines the steel pipe's overall axial capacity? Its end-bearing and frictional resistance. Both of these segments rely on the pipe pile's geometry (which implies that an increase in surface area increases the pile's skin resistance.) Furthermore, an essential attribute of its cross-sectional area is the tip resistance.
Use of Steel Pipes as Combination Wall Components
Another incredibly-beneficial application of steel pipes is their use as combination wall fragments. Moreover, pipe piles act as the primary flexural members of sheet pile applications. The industrial pipe suppliers of International Pipe utilize configurations like these to promise excellent bending moment capacity. Furthermore, they ensure the maintenance of optimized wall designs.
Jointing and Installation Ease is Always There to Impress You
The pipe pile's steel geometry makes welding a breeze compared to pipes of other shapes. And that leads to what? Undoubtedly, top-notch construction procedures and lesser time consumption. What a relief!
The Wait is Finally Over
"Your trust is our concern," says the most reliable industrial pipe suppliers at International Pipe. If steel pipe is your requirement, we are here to help. Our team ensures the excellence of quality, customization, and satisfaction in every purchase. Your piping needs are our responsibility!