International Pipe is committed to achieving customer satisfaction and the growth of our business by providing exceptional value to our customers, and by creating a team environment where employees are rewarded and enabled to develop, all while being socially responsible.
Professionalism
Ingenuity
Predictability
Equality
International Pipe was founded in 1978 by Alfred H. Karchmer. In 1985, his son, Donald, joined the business after graduating from college. Together, they spent the next several decades growing it into one of the nation's leading steel pipe distributors. Today, as a third-generation family-owned and -operated business, we take our reputation very seriously and always operate with the highest level of integrity. It's our mission to achieve excellence in customer satisfaction, each and every day!

At International Pipe's headquarters in Oklahoma City, we operate a 35-acre, full-service facility, which houses our corporate offices, processing center, and state-of-the-art fabrication/welding shop. Our experienced office staff and yard crew always work hard to ensure accurate order processing and prompt customer service.

We supply products to dealers, end users, and contractors for a wide array of uses, including, but not limited to, general construction, utilities, boring/excavation, infrastructure, and oil & gas. With tens of thousands of tons in stock, you can believe that we have the steel pipe you need for your next project! For 45 years, we've remained your one-stop source for new, used, and surplus steel pipe, ranging in diameter from 1/4" to 120", in numerous wall thicknesses, and with various finishes.

We're also extremely proud of our exciting growth in recent years. In 2008, International Pipe purchased the assets of KDC Pipe in Rialto, CA and its office in Phoenix, AZ. In 2011, we acquired Liberty-Rocky Mountain Pipe, near Twin Falls, ID, and formed Bison Pipe. In 2013, we purchased the assets of A.A. Gilbert Pipe & Supply, in Shreveport, LA. In 2015, we acquired a former MRC Global manufacturing facility, near Tulsa, OK. In 2019, we acquired P.N. Best & Co., near Seattle, WA, and formed Bigfoot Pipe & Piling.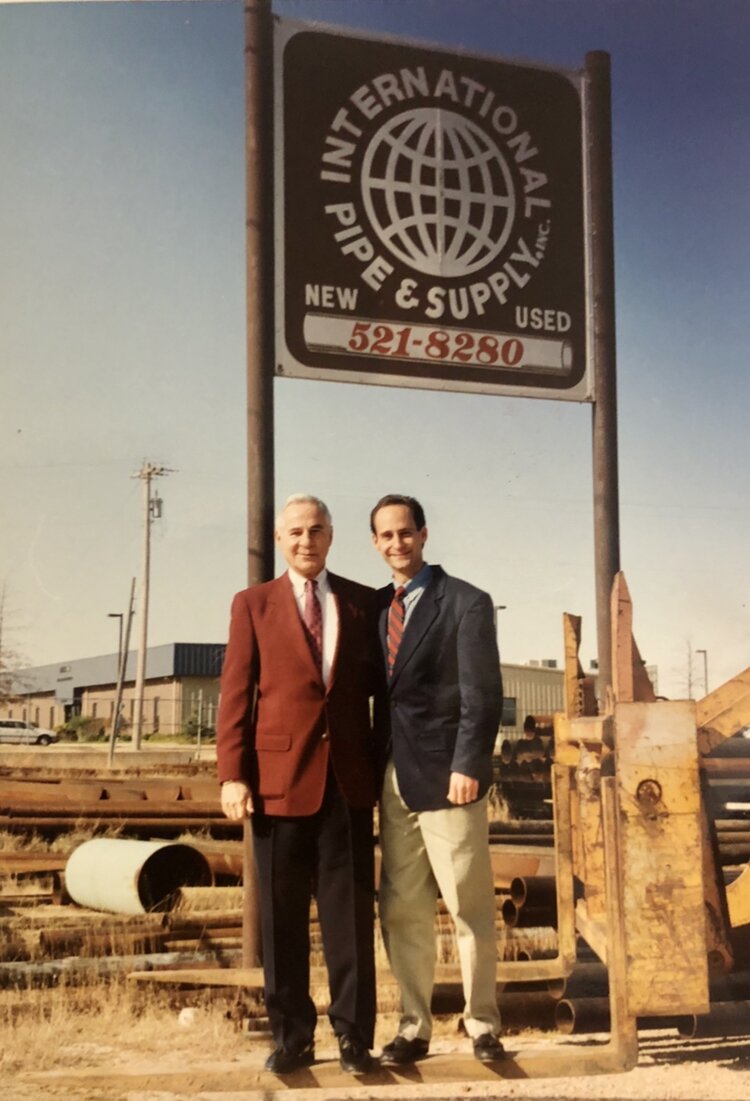 TO LEARN MORE ABOUT WHO WE ARE, CHECK OUT THE VIDEOS BELOW.
International Pipe – Who We Are
The International Pipe Family of Businesses
Executive Team
Executive Team
YOUR PIPELINE TO USEFUL INFORMATION
If you'd like to access information about International Pipe while you're offline, we've got you covered. Download one of our brochures for your own reference or to show others why you're an International Pipe customer!