Gates are an integral component of farms across the country. Gates keep thieves, trespassers, and predators away from your property, ensuring that your crops, equipment, and livestock are safe. Now, there are a few different factors that you must consider when getting a farm gate for yourself. Metal farm gates are usually the most popular out of the lot.
In this blog post, we will talk about steel and aluminum farm gates and attempt to carry out a side-by-side comparison of the two.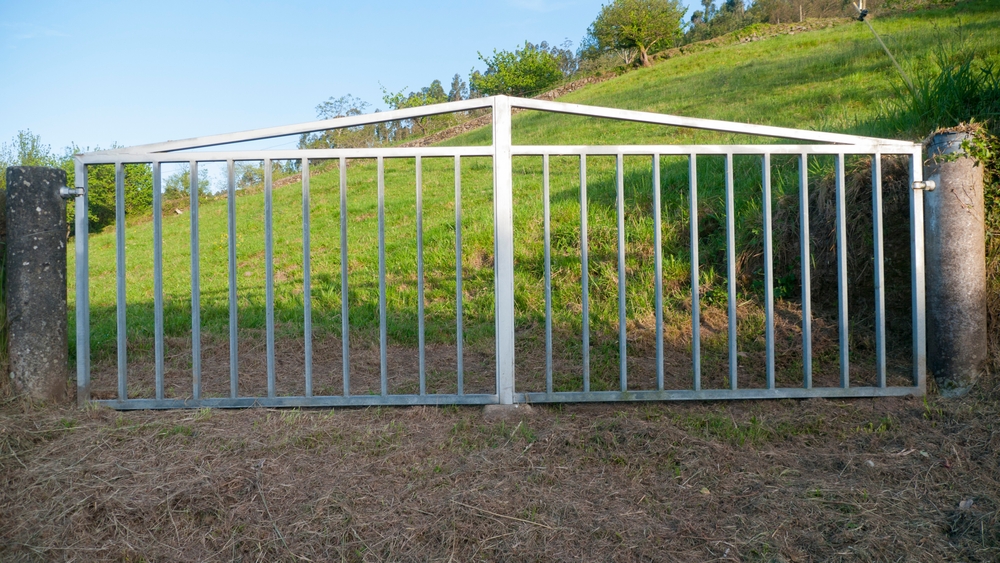 STEEL
Pros-
Steel is one of the most popular materials for metal farm gates in the United States. Thanks to steel's excellent resistance to heavy impact. The process of galvanization keeps steel gates from rusting. Do note that in the absence of galvanized zinc, the surface is prone to rust. Thankfully, with powder coating along the joints and welds, one can marginalize the risks of rusting Farmers rely on the strength and durability of steel to keep their farms safe from threats.
These gates give off a sleek modern look and are customizable to complement multiple different aesthetics.
Steel farm gates are well suited to hold against even the worst storms, heavy winds, and incessant rain. In fact, they also work remarkably well in regions with extremely hot weather. No wonder manufacturers offer lifetime guarantees on steel products.
Cons-
Nothing comes without drawback, and steel farm gates are no exception. Steel lies on the expensive side of the price spectrum. The production process is fairly resource-intensive. Since steel components weigh a lot, you will most likely need to spend a few extra bucks during the installation procedure. However, apart from the slightly steeper expenses, the pros of steel far outweigh the cons.
ALUMINUM
Pros-
Aluminum gates do fairly well when it comes to strength as well. They are sturdy, thick, and, most importantly, lightweight. Aluminum costs considerably less than less, so if you are on a budget, aluminum farm gates are the way to go.
Aluminum also offers greater flexibility in design than steel.
Cons-
The biggest downside of aluminum is its strength. It does hold up pretty decently against regular use, but the moment the metal faces intense tornadoes and inclement weather, you might catch it lacking. Aluminum is susceptible to denting, wrapping, or bending under the fury of extreme elemental damage.
Farmers also get advice to forgo aluminum gates when dealing with bulls, and other types of aggressive livestock since their tolerance against fatigue isn't as satisfactory.
Bottomline
By now, you must have realized that both metal farm gates have their own list of merits and demerits. While steel fares better in places that require strength and durability, aluminum might be able to offer you better customization and lower prices. However, steel takes away the credit for providing overall value for money.
International Pipes has been America's most trusted source of steel pipes and products for over 40 years, and we are not giving up on that title any time soon. Our journey began in 1978 and we are a third-generation, family-owned, and operated company. International pipes have got what it takes to perform the job.
Call us at 800-716-7473 or visit our website to know more about our products and services.