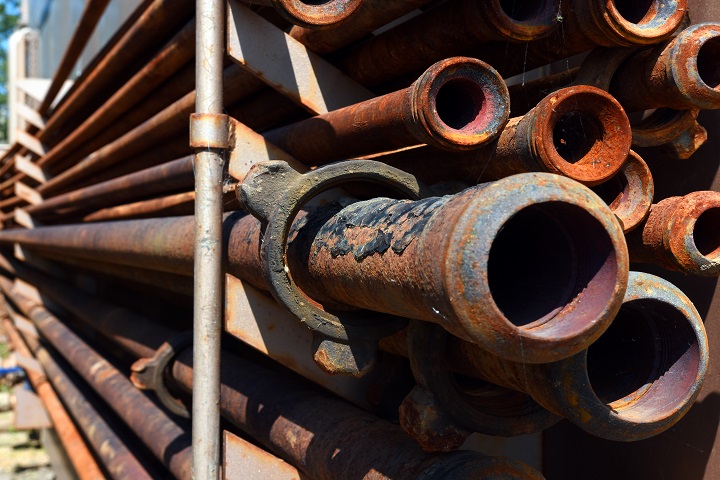 It's not always possible to create new oil tubular goods for every oil. Therefore, it's important for the producers to understand compatibility and suitability of different threads. Over the last couple decades, we've seen the evolution of the oil and gas industry. As a result, it leads to a variety of standards for different equipment. Apart from that, if you think used oilfield pipe is what you need for your project, don't forget to contact a professional supplier.
Various Standards of Oilfield Pipe Threads
When it comes to threaded pipes and couplings, American Petroleum Institute (API) has set out different standards. Different types of pipe threads specified by API are:
Short thread
Long thread
Buttress thread
Non-upset end
External upset end
While these are some minimum design requirements for threaded connections, manufacturers have their own premium threads which offer better tensile capacity.
When you have premium threads, you can modify the form, design and even integral flush. Since these products are known for superior performance and reliability, they can increase a well's lifespan. Before deciding what set of products will serve their needs, operators need to consider the environment and the geological profile of a site.
Importance of Maintaining the Integrity of Oilfield Pipe Threads
Corrosion is one of the biggest reasons why used oilfield pipe threads need to be maintained. Irrespective of what design you select, a proper maintenance schedule can only determine the integrity and efficiency of a well.
In order to bring an effective result, oilfield thread protectors must make sure they match the dimension of the design. If you're a producer who designs and manufactures your own threads, you must contact a professional team who can help you with custom protectors.
Trust Only Quality Solutions
If you're looking to buy used oilfield pipe threads, you should only trust quality solutions. That's why you must prefer contacting International Pipes & Supply in Oklahoma. We're the trusted supplier of steel pipes. We know what it takes to get the job done.