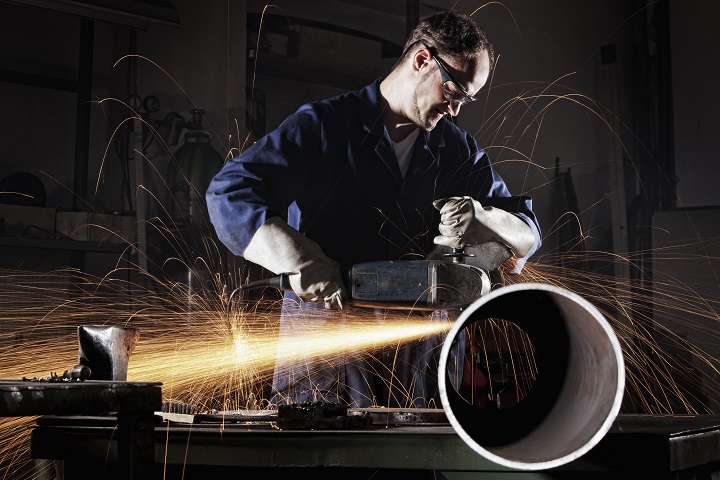 Experts follow a path to build various structures and machines from raw elements, known as metal fabrication. This procedure is a bit complex and involves multiple steps, including burning, cutting, welding, forming, machining and assembling the material to create the final product. Hence, to complete this procedure, you must perform various steps in parallel.
Therefore, the metal fabrication shop helps the contractor by working with multiple vendors to complete this task. Remember, to meet your construction work successfully, you should give utmost importance to the quality of the product. That's why we recommend purchasing material from professional industrial pipe suppliers.
What Are the Particular Subsectors of Metal Fabrication Projects?
In general, a metal fabrication project is a vast area that ranges from handling heavy equipment to machinery. Following are the subsectors: hardware manufacturing, cutting pipe, hand tools, structural metals, making screws, nuts and bolts and spring and wire manufacturing.
How Can You Perform The Metal Fabrication Process?
There is almost no industry that does not use fabricated metal products. Professionals such as blacksmiths, welders, ironworkers and boilermakers work with various raw materials to convert them into industry-ready products. Such materials include formed metal, plate metal, metal fittings, castings, expanded metal, sectional metal, welding wire and flat metals.
Industrialists like industrial pipe suppliers or steel pipe fabricators will need these expert professionals in your metal fabrication plant to perform the metal fabrication process. According to a study in the USA, nearly one and a half million metal workers are involved in the metal fabrication industry.
Fabricating Steel Pipes
Industrial steel pipe fabricators and suppliers cater to factories and establishments that require safe transportation of liquids like water, acid, oil. This also include chemicals and granulated solids like gypsum or other powdery substances and gasses (compressed or otherwise) in heated or non-heated conditions. To facilitate this, they need to manufacture and supply various parts of industrial piping systems, such as:
Wrought or forged elbows
Forged flanges
Tees
Reducer fittings
The pipes themselves
Obviously, this is a challenging job. Fabrication of industrial pipes and piping system fittings requires high-precision manufacturing and an equally challenging assembly process. Therefore, industrial pipe suppliers will need the help of expert engineers and managers who can perform solid planning, perfect designing, comprehensive scheduling and execution like a German rail yard.
In non-industrial usage, pipe fabrication also plays a significant role. A steel pipe fabricator will often supply various infrastructure and civil construction projects. These projects will include safe design, correct machination and faultless execution that will go smoothly through any competent testing process.
Get in Touch With Us
Whether you are an industry or civilian project, you will definitely be taking the help of steel pipe fabricators. If you are looking for industrial pipe suppliers, do not hesitate to contact us at International Pipe & Supply. We provide pipes and parts of the piping systems that are precisely engineered, perfectly tooled and almost robotically assembled.