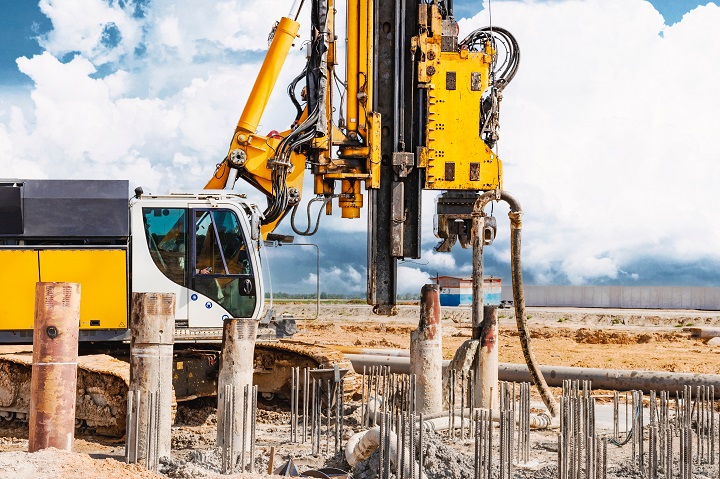 In general, steel pipe piles are used in various industries across the world because of their multiple advantages. But it is mainly used in marine structures, infrastructures like urban civil structures, oil & gas plants, concrete bored piles and bridges' footings & abutments. If you are working on any construction or other projects, then contact expert pipe pile suppliers to get quality steel pipes to fulfill your needs.
What Are Steel Pipe Piles?
Generally, steel pipe piles transfer the vertical load of a structure or building to stable soil strata. The experts prefer the steel pipe piles the most because they need larger and deeper foundations on account of the level and the magnitude of construction projects.
These products are mandatory in recent years due to the growing number of construction projects. It is especially true for infrastructure which is situated in the water body because the experts have to set foundations to penetrate the bedrock.
What Are Steel Pipe-Sheet Piles?
In general, steel pipe-sheet piles have higher resistance and bearing capacity against bending than pure sheet piles due to their cross-section. Steel pipe-sheet piles consist of steep pies with joints that are welded onto them. But sometimes the standard sheet piles cannot withstand deep excavation or huge design loads alone.
The experts mainly use this material in retaining walls and as harbor revetments. The experts use it to make an oval or circular-shaped well foundation that is a combination of the functions of a cofferdam and foundation piles.
What Are Combination Walls?
When the sheet piles cannot bear the required design loads, the experts use the combination wall in that case. The combination wall can carry the bending loads alone with the help of intermediate infill sheet piles to transfer the pressure of water and soil to the piles.
The experts install the combination walls system in, retaining walls, breakwaters, seawalls and cofferdams. This whole combination wall system uses the king pipe piles as the structural element. In addition to it, the steel sheet piles are used as intermediates infill panels to transfer the loads to the main soldier piles, structural members.
Contact Us
We hope you have acquired the definitions of steel pipe piles, sheet piles and combination walls and how to use these materials properly. If you want quality steel pipes for your projects, then contact any expert pipe pile suppliers. International Pipe & Supply have high quality of these products and the experts can help you get professional guidance.