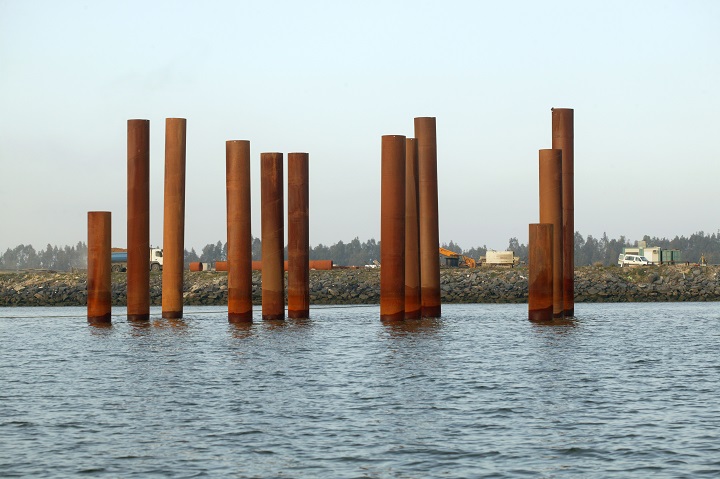 If you are in the shipping industry or oil and gas industry, or even construction industry, you may know the significance of pipe piling. Pipe piling suppliers are in demand for over the last three decades. Pipe piling is especially helpful in the industries where you need to carry heavy weight or shift loads from one place to the other. If you want to know how you can get the best out of pipe piling, keep on reading.
The Basic of Pipe Piling:
The basic of the pipe piling is pretty simple. All the pipe pile suppliers need to do is push the pipe, ideally steel pipe, into the ground with the help of an enormous and heavy hammer. The pipes that are inserted into the ground are supported by the surrounding soil so that they stay upright.
You can check the ground conditions and the frameworks to decide the plan or make any changes to the current plan of piling contingent. You can rest assured that pipe piling will help you in carrying heavy weight as the pipes are made of steel.
Now that you know the basics of pipe piling, let's move on to explore the different types of piling that you can use.
Open-ended Pipe Piling:
As the name suggests, the steel pipes used for this type of piling are open-ended or unplugged. These pipes are pushed into the ground until they reach the middle of the pipe. It means that the pipe needs to have equal level inside the ground as it is outside the ground. This allows the open-ended pipes to transfer the weight into the ground.
Plugged Pipes:
The next type of pipe that your pipe pile suppliers can offer you are the plugged pipes. These pipes work almost similarly to the unplugged pipes. However, you do not need to push these pipes as deep as the unplugged pipes as the base of these pipes are plugged or stopped.
Base Plate Pipe:
Even though this is very similar to the plugged pipe, in this case, you will see that the base of the pipe is plugged with a steel plate. The plate helps absorb pressure better especially in rough terrain such as stony areas.
Where Should You Get Pipe Piling?
If you are looking for pipe pile suppliers in Oklahoma, you should check out International Pipes, the most known pipe supplier. We offer you all type of pipe piling for different industries. Visit the website today to know more.