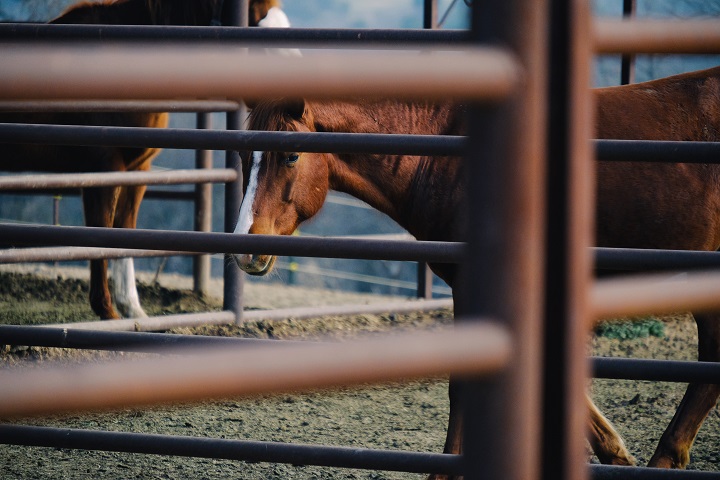 Building pipe corrals might seem like an energy-draining process. However, following the proper steps bring simplicity to work and saves your time. One can equip the entrance to the double- or single-file race using one-way backdrop gates or sliding gates. However, animals prefer moving through facilities that do not require pushing up one-way backstops. Oklahoma's steel pipes help design the most reliable sliding gates for cattle.
Here are a few points that you must keep in mind:
Bud box systems are affordable and straightforward, suitable for cattle.
The best corral designs follow the behavioral principle of sheep, cattle, and other livestock.
Essential Tools for Construction

Plasma cutter, metal cut-off saw, or oxyacetylene.

A welder.
Concrete.
Use of a drill, a post-hole digger, or a shovel.
Purchase a chalk line and sound levels.
Wheelbarrow for blending the concrete.
A portable bandsaw is an essential tool for cutting the drill stem to appropriate angles. Although plasma cutters or chop saws seem beneficial, they are not as effective as portable bandsaws for building pipe corrals.
Layout and Build Out of Corral
Corral layout is an integral segment of creating new corals from Oklahoma's steel pipes. Welding and concreting the coral begins after the completion of the project. You may not need any second thought about the design factor.
Tubs or sweeps pushing the cattle inside a compressed space seem unreliable. These substances restrict the free movement of livestock, making them more stressful. Nothing beats the availability of Bud Boxes for better passage of cattle through the corrals.
The Marking Process- While planning the corral layout, you must mark it using a chalk line. Take your time to measure and mark where all your gates and posts will go. After finishing the layout, set up the corner posts and toughen a guide string line for setting other posts.
Concrete- You can concrete each post of your corral. For instance- gate posts may need two or more concrete bags, and line posts may require one bag depending upon the pressure exerted by the livestock. You can use loading chutes or archways to prevent the cattle from spreading the corrals.
Cutting Copes- You can make ideal saddle cuts using a band saw for every rung between the posts. Steel pipe metals are best for loading chutes as they prevent the cattle from looking out while shipping them.
Putting Your Fencing Issues to Sleep
International Pipe aims to deliver Oklahoma's top-notch steel pipes to its clients. Our fencing products and corrals bring maximum strength and durability and the ability to endure unfavorable conditions. We believe in bringing toughness to your upcoming project needs!