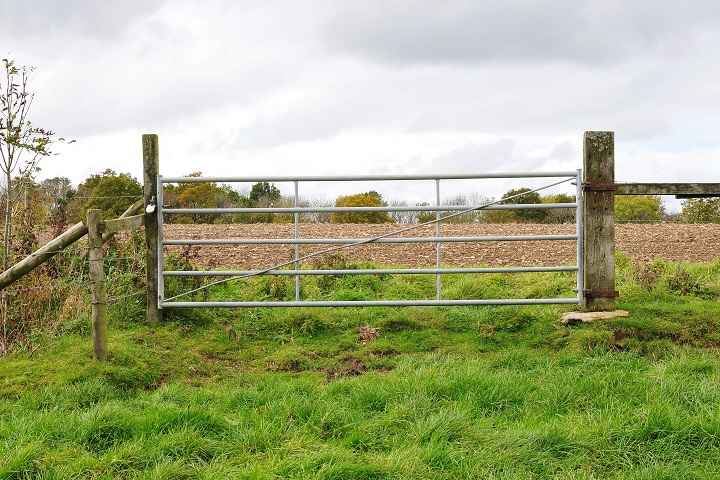 Most people don't know that many options are available for farm gates. There are very few manufacturers that can make top-class metal farm gates. Farm gates are an essential part of the property. It helps to keep everything inside safely, like farm animals. It also keeps all the pests and animals away from the farm that comes to steal food. Even in metal gates, there are many types that differ in style and design. Let's discuss some of these gates.
These gates are popular because it doesn't need to be specially hung, it comes in a rectangular
frame of metal that acts as the door's frame. These doors are pre-installed and designed to be set in corral panels. These gates are not secured to the ground so that they can be easily moved.
These kinds of metal farm gates are also called cattle guards, so you will see these aren't gates at all. They are laid straight over a ditch in the ground. Large bars or metal tubes are laid close to each other, and there are no gaps in between, which looks like an opening in your fence line. These gates are very effective because you can easily walk on them. The gaps are not big enough for the cattle to step outside. . These gates are not always effective, and your livestock might not always be safe while walking on them. This form of the gate is very hard for moving your livestock from one place to another.
This is typical metal farm gate are made of three to four vertical bars and five to seven horizontal bars. These gates are very lightweight, but you can make them strong and heavier, so they have more durability.
These gates are put at the entrance of the field and are very large in size. They are very large in size and can act as a barrier to not only you and the livestock but also to vehicles. They have additional cross-braces that can strengthen the gate.
These metal farm gates are made of hollow tubes, which are much lighter than other gates. They are very easy to install and are lighter than a traditional metal gate.
Install Gates Easily
International Pipe & Supply has been in business since 1978 and provides you with the best metal installation. Place your trust in us and see the magic!