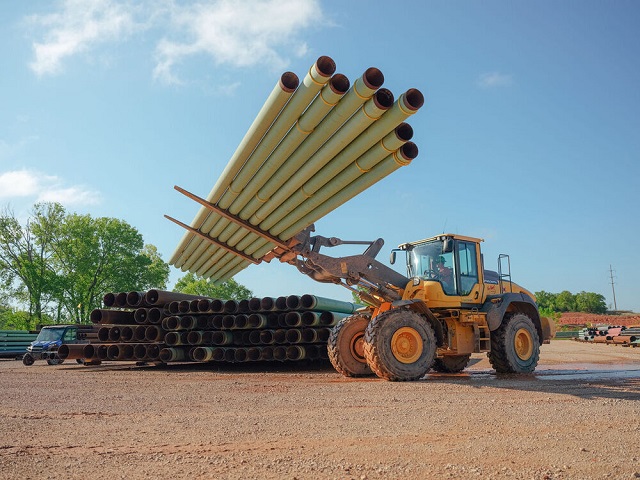 Steel pipes have been used for hundreds of years for many different purposes. The main reason behind the popularity of pipes is it can be made from almost every material. Steel has become one of the most popular choices for metal pipes.
However, steel pipe distributors claim that steel pipes are often overlooked because they are costlier than other options. They are utilized according to what they will be used for, like transportation or structural purposes. Not just that, all steel pipes have different methods of production, which also varies according to their usage. The professionals know which steel will make good pipes. Here is everything that you should know about steel pipes.
Pipes: An Overview of the Details
The steel industry has seen popularity because of the versatility of steel pipes. It is used for many different purposes, but steel pipe distributors say it is most popular in the food industry. Fluid substances and small solid particles are transported through these pipes. Many transportation companies send gas and water through these pipes. It gained popularity during the 1800s when many different methods were acquired to make steel pipes of different materials.
Interesting Fact- The most exciting thing about pipes is that even the ancient agriculturist used pipes made from wood or bamboo to transport water.
Usage
Steel pipe distributors claim that pipes are used for many different purposes. Here is some usage of pipe:
Many construction industries use steel pipes as their building material, referred to as steel tubes. Steel pipes are used to give additional strength to a building. This is inserted before the foundation is laid and done, especially if the ground needs to be more secure.
Transportation is another major industry that needs steel pipes. It needs to be sanitized while transferring liquid food material from the manufacturing factory for packaging. Apart from that, many things like oil and gas are transported through pipes from one place to another.
Interesting Fact- Steel pipes are known to be very strong and can be made into different designs.
Benefits
Steel pipe distributors claim that steel is the most recyclable product in the world. This means every part of steel pipe can be recycled and made into other products. This makes it environment-friendly, and none goes to the land mines.
Steel is known to be very malleable, so it can be easily fabricated. Steel pipes are mainly used for construction because they are strong and can be put together quickly. Steel pipe distributors say that it takes a lot of effort to break steel.
The Best Steel Provider Is Here
If you are considering steel fabrication, you should definitely check out International Pipe & Supply. They have been in this industry for over 40 years and are a third-generation family-owned steel pipe distributor. Call to know more about their products.