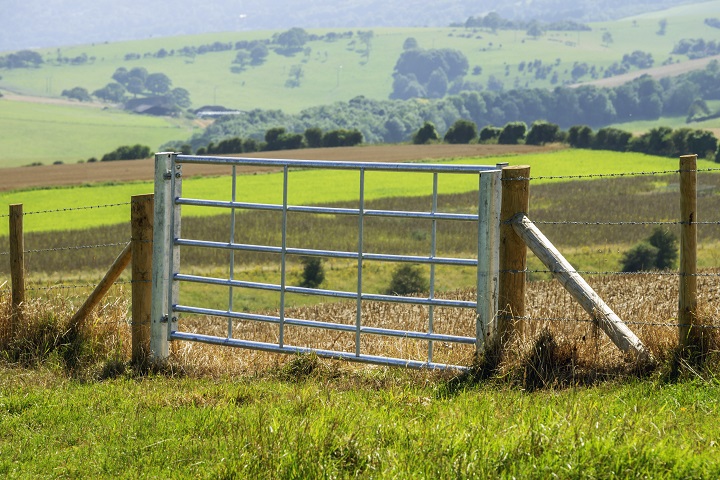 The farm fence gate is usually more affected by wear and tear than any other gate part. This is because it is the most used part of the property. It helps you access your property quickly and easily. But the central part is knowing which is better for you and your yard.
Having excellent and strong farm gates is crucial as it is the first thing visitors see when they enter your farm. It does not matter whether you use it as an entrance or to keep your livestock safe; you have to invest in a good farm fence gate. The following article has all the information you need to know about farm fence gates.
The function of Farm Fence Gates
You have to ensure that you are installing the right gate for the right farm fence when you are building the fence. If you don't check that before, you might suffer issues later. Farm fence gates are always more stable when locked, so it does not matter what your gate is made of.
If you need to use your entrance a lot, you must ensure that the material fits what it supports. If the gates are weighty, they will be problematic for lesser materials. The best choice for you can be a metal or stone fence if you have heavy hardwood or iron gates.
Hardware
Sometimes, you might need to repair or replace the gate hardware. Sometimes, there are security and automated farm fence gates that are too complex for you to do it on your own.
You can call a professional to help you with the process. Some gates have easy hardware that is relatively easy to fix. Those farm fence gates are easy to install, and the parts are also entirely trouble-free. Even though it won't take much of your time, it can significantly impact your property.
Frame Cover Option
Once you have looked at different farm fence gate options, you have to check the cover options that best suit your need. You get the pre-galvanized steel option, which is first done in the steel mill and used in manufacturing farm gates. Another option is galvanized steel, best suited for areas prone to rust. The best economical covering for any farm fence gate is paint.
The Final Thought
Now that you know about farm fence gates, you can check International Pipe & Supply. They are family-owned and operated businesses in this field since 1978. Call to learn more about their services.