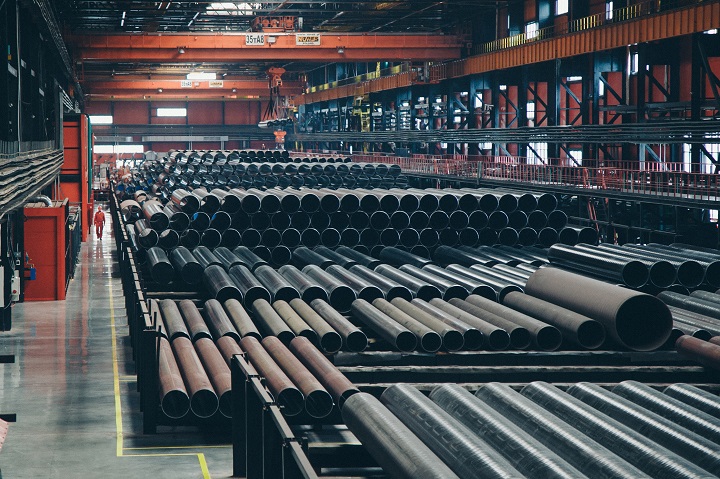 Pipes are one of the most important and versatile equipment used in the construction industry. They are mostly used for plumbing and HVAC projects. That is why, it is necessary that the pipes are strong enough to withstand all the pressure. So, if you are planning for such a project, you must pay a visit to your closest steel pipe distributor and order your consignment of steel pipes from them.
Although there are some people who prefer PVC, steel pipes overall are more advantageous for your work. We are also going to talk about some of the advantages that you may be able to derive from using steel pipes. Study them in detail so that you can make the best decision for your next project.
Durability: Steel is one of the most durable materials available on the market today. Naturally, steel pipes are also very durable in nature. Which makes them a great choice for the underground piping systems that are seen in the modern buildings.
Heat Resistance: Steel pipes are much more heat resistant than PVC. Which means even if your piping goes through hot and humid places like Oklahoma, your pipes will not sustain any damage due to the external heat. The heat resistance also makes these pipes a great choice for hot water lines.
Cost Effective: Steel is much cheaper than PVC. You will understand the price difference if you compare the prices of pre-cut variants of both materials. On top of that, if PVC pipes are installed in such a place that is not ideal for them, the pipes will have to constantly be repaired and replaced. This will also increase the overall cost.
Simplicity: If you compare them with PVC, steel pipes are much simpler to install and work with. If you only follow the instructions provided by your steel pipe distributor, your steel piping will be ready to use within no time.
Versatility: As steel pipes are strong, cheap and easy to work with at the same time, they can be used for almost anything. No matter what kind of project you are on, if you are in need of pipes, we can assure you that steel pipes will do your job.
Do You Have a Solution?
If you are in need of strong steel pipes, International Pipe & Supply can help you with that. Speak with your contractor and give us a call to get your pipes from one of the best steel pipe distributors in Oklahoma.