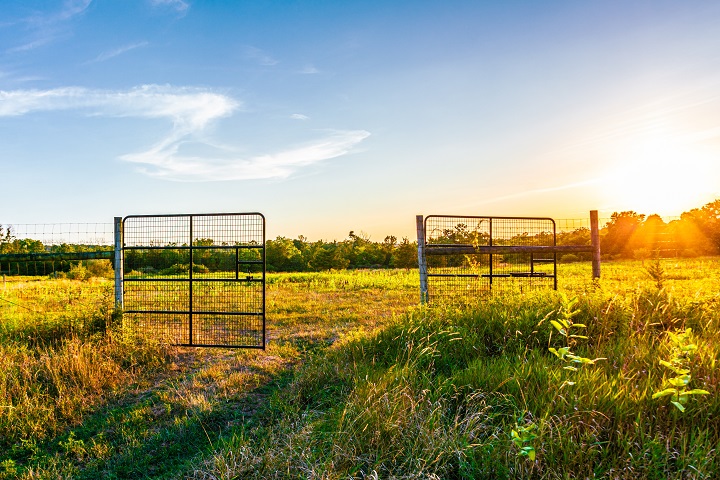 Significantly few farmers would compromise their livestock's safety with poor-quality farm gates. Most of them want to keep the annoying predators out of sight. Farmers pick metal farm gates, especially steel, among the various types, for better protection. We will uncover their functionality soon. Furthermore, you will get to explore the different farm gate types, recognizing an ideal fit for your needs.
Farm gates, by no means, are modern-day inventions. People have used these protective barriers for centuries to boost their farming conveniences. However, in today's world, the options are endless. One can choose from a variety of farm gate types and can satiate their elegance goals. We will also see if there is something best for your price.
Option 1: Starting with the Sliding Gates
You can opt for a sliding gate if you prefer a swing variation of the gate. It is most common in places wherein driveways have sharper edges. You will get two different variations of these sliding gates. The first one utilizes a track model gliding a metal rail along the track. The second one, the cantilever model, is almost the same except that the gate doesn't touch the ground.
Option 2: Boosting the Effectiveness with Metal Gates
Metal farm gates seem to be the most popular among other gate types. You will get the convenience of multiple sizes and designs with these options. Common reasons behind their popularity include durability, affordability, rust resistance and lightweight nature.
The Specialty of Steel: Steel is the epitome of resilience. And every farmer understands its immense value. The onset of inclement weather demands heavy-use farm gates for better reliability. Another great feature that steel gates offer is aesthetic satisfaction. These qualities have made farmers a massive fan of steel farm gates.
Option 3: Observing the Unique Tubular Gates
Metal tubing arrangement gives rise to tubular farm gates. This tubing joins in numerous designs encompassing spiral or asymmetrical patterns. Most probably, the manufacturers utilize galvanized steel to construct tubular gates. This manufacturing process aids in boosting longevity and making gates resistant to harsh weather.
Concluding the Winner
Farmers have always demanded metal farm gates to fulfill their "longevity" expectations. Therefore, they pick steel to ensure maximum cost-effectiveness, durability and elegance.
If your farm also needs the best safety and effectiveness, let the pros of International Pipes help. We have been serving clients with our quality steel products, ticking the "toughness" goals. Subside the farming worries and reach out to us for further information.