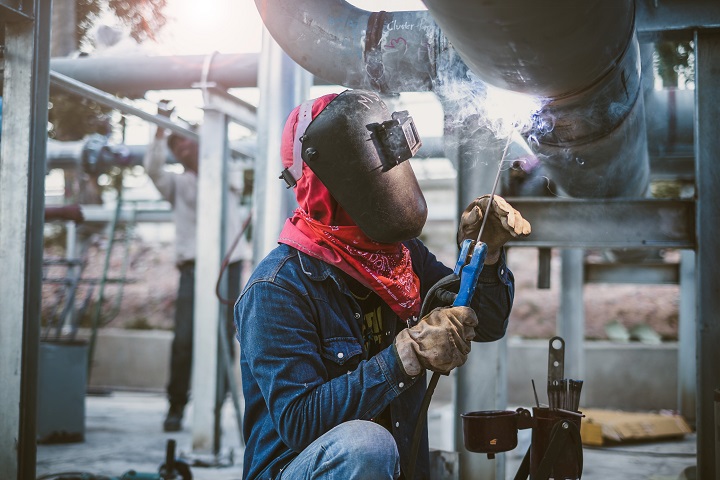 Whichever production company you own, it will need friction-welding of the pipes. However, when it comes to gas and oil industry, it is totally necessary to get friction-welding done. Since the pipes you choose have to withstand immense pressure, you need to make sure that the pipes are durable. Used oilfield pipes are not only durable but these are also rust resistant. Here are a few things that you may want to know about friction-welding advantages in oil industry.
No Cleaning Needed:
If you have not chosen used oilfield pipe, you may notice rusting in your pipes. When you try to weld these pipes, you will have to clean the surface so that the rust comes off before you can start the welding process.
But when you choose friction-welding, you do not need to clean the surface anymore. You can simply use rotary friction for welding. It will allow you to bind the two pipes without wasting time in any preparation.
Better Weld Strength:
Friction-welding offers much stronger hold than any other welding. As a result, you can use the pipes that are friction-welded even under water. Since the oil pipes are rust resistant, you do not need to worry about corroding issues. At the same time, the pipes become extremely strong since you have used friction-welding to join them together. This method is ideal if you have oilrigs offshore.
Flexible Technology:
Do you know that more and more companies dealing in gas and oil are opting for friction-welding of the used oilfield pipes? The reason behind this is that friction-welding is a much more flexible technology. It is a direct welding method that works especially well for gas and oil industry.
You can adapt the welding method and process as per your requirements. As a result, friction-welding offers you a more customizable result. You can alter the process depending on what your project demands.
An Unfailing Method and A Customizable Solution:
When you are in doubt about solid-state bonds, you can rely 100% on the friction-welding process. You do not even need to spend time in cleaning, which is why you save significant size. Hence, it is one of the most reliable methods that you can adapt to for your oil and gas company.
As mentioned already, you can customize friction-welding to match your needs. Whether you want to work underwater or on the land area, your oil ridges can have friction-welded pipes.
Get in touch with International Pipes or IPS in Oklahoma if you want to get your used oilfield pipes friction-welded.