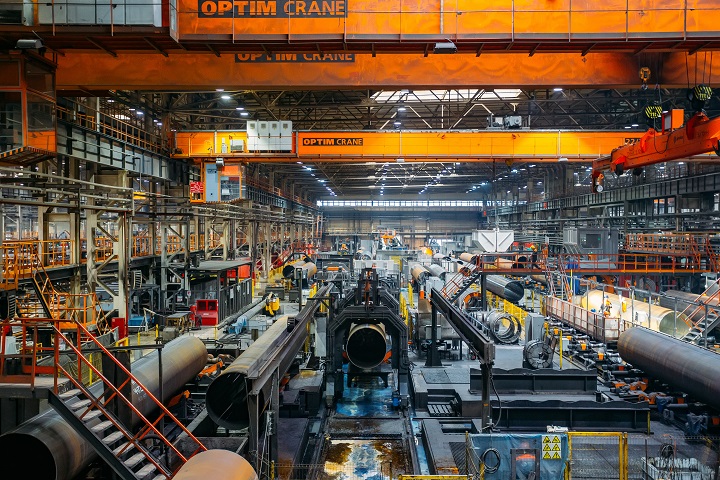 There is no doubt that people from various industries prefer steel pipe due to its durability and effectiveness. Steel pipe can be found in the market in various sizes and forms. The experts use this pipe mainly in the oil and gas industry to explore, extract, and transmit fluids such as gas and slurries.
This type of pipe is also used in urban construction and agricultural irrigation. Read this article to know about the type of pipe and the difference between the types and when to use them. However, if you want to purchase quality steel pipes for your upcoming projects, then contact oil pipe suppliers immediately.
What is Seamless Pipe?
Generally, the experts produce seamless pipes from stainless steel billets that are perforated and heated to make a round hollow area. The seamless pipes are stronger and less prone to general failure and erosion compared to welded pipes because they have no welded areas at all. Keep in mind that seamless pipes are costlier 25-40% more per ton than ERW pipes. You can find seamless pipes from 1/8 inches to 36 inches in the market.
What are the Most Common Types of Seamless Pipes?
ASTM A335 Grades P5 to P91
ASTM A53, A106, A333, and API 5L
ASTM A790/A928
ASTM A312 Series 300 and 400
What is LSAW Pipe?
The experts mold hot-rolled coil plate steel into a cylinder and join the ends by welding them. This type of pipe is mainly used to transmit gas, oil, liquid coal, and hydrocarbon long distances. There are mainly two types of LSAW pipes – double seam and longitudinal seam. The specialists use API 5L LSAW pipes to transport hydrocarbons in the oil and gas industry. The size of the LSAW pipe ranges from 16 inches to 60 inches.
What's about Electric Resistance Welded Pipe?
This type of pipe is made of rolling steel coils into a tube. After that, the experts connect the extremities by using two copper electrodes. Generally, the electrodes look like discs and rotate when the elements pass between them. As a result, the electrodes stay in contact with the element continuously to make long welds.
Nowadays, experts from various industries prefer ERW pipe because it is cost-effective and more durable. There are no defects in this type of pipe compared to LSAW pipes.
What Are the Advantages?
It is cheaper compared to seamless pipes because they are made by using steel coils.
It also has fewer lead times than seamless pipes.
Seek Help from Professionals
Now you have got a basic idea about LSAW, seamless, and ERW pipes, their types, and costs. Though all are made of steel, quality differs when it comes to working in various industries. If you want to buy quality steel pipes at a reasonable price, then contact any popular oil pipe suppliers. To learn more about this subject, contact us at International Pipe & Supply.