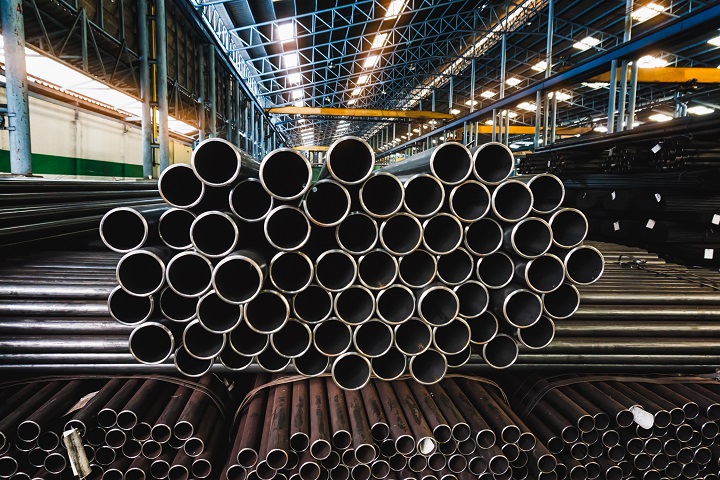 The plumbing system of a house is extremely important because it supplies water continuously. The resource provides water from various locations and the customer can use it for different purposes. Thanks to the steel pipe, we can complete all types of work without any major difficulties. You may find various piping materials for your plumbing work but steel pipe is the best option among other elements.
There is no doubt that steel pipe is far more long-lasting and durable compared to others. The steel pipes are coated with a protective zinc layer if they are going to be used for plumbing purposes. The coating of steel pipe is also known as galvanization. By the end of this article, you get to know why the experts suggest using steel pipes for all types of work. If you start to build your own house and want to use quality steel pipes to ensure smooth plumbing work, then contact the steel pipe distributor promptly.
What Are the Advantages of Using Steel Pipes?
The experts treat the stainless steel with different materials including nickel, molybdenum or nitrogen to increase the corrosion resistance power. Not only that but also this element can also withstand high temperatures. The experts add various materials to stainless steel to achieve thin GI Pipe walls. As a result, it becomes a lighter finished product that is appropriate for commercial and industrial applications.
It Poses No Threat to the Environment
Stainless steel is not made from any type of petroleum-based product. There is no need to apply any type of coat on steel pipes, unlike other materials. If you repair it or replace it with a new one, then it has no harmful effects on the surrounding environment at all. Steel pipes help us to minimize the environmental impact.
 It Is More Durable Than Other Materials
Everybody knows that steel pipes can last for more than 50 years as part of a plumbing system. You do not have to do any extra work to maintain the quality of your pipes. In addition, the pipes which supply water are free from any kind of unwanted chemicals and substances. Therefore there is no risk of mixing baneful chemicals into the water.
Get in Touch with Us
Want to buy quality steel pipes for your plumbing works? If you want to use steel pipes in your building to ensure good quality plumbing systems, then contact International Pipe & Supply.