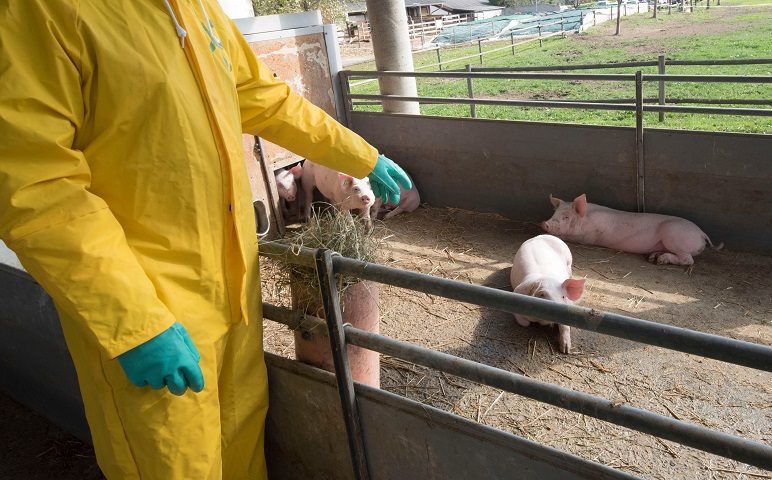 The problem of rural theft has been going on for too long. Agricultural equipment is costly and a choice prospect for thieves. The fact that most farms are way too remote for 911 to dispatch cops immediately makes these offenders more brazen in their break-ins.
We figured the following 5 tips can help you protect your property better. We included everything from cameras to metal farm gates.
#1 Install Surveillance Cameras
You can manifold your farm security by installing security cameras and making use of advanced surveillance technology. All gates and doors should be rigged to raise an alarm whenever an intruder breaks in. You should also install CCTV cameras around the weak links in the perimeters as well as the farm fence gates.
If you are worried about storing all that footage, motion detector cameras might be what you are looking for.
#2 Ensure Adequate Lighting
The next step is to ensure that your property has ample lighting. It may sound a simple enough proposition but you would be surprised how effective a well-lit place is at deterring opportune thieves. You should also carry out regular inspections to make sure that your lighting fixtures are functioning properly. Any light that gives you trouble should be replaced immediately.
#3 Put Up Warning Signs
Most farms are located on private farms, so it's perfectly legal to post warning signs guarding the perimeter and entry points of your property. Your signs should cover trespassing laws, biosecurity, hunting, dangerous dog warnings, and the presence of CCTV and other security systems. Signs make it easier to get a prosecution since you can now argue that you had signs in place which were ignored. Another important reason, we suggest the signs make a huge difference is that these visible deterrents give off the impression that your farm is more trouble than its worth.
#4 Install Quality Farm Fence Gates
Of course, when listing security tips, we could never leave out installing high-grade fences and metal farm gates. A majority of criminals drive onto your farm, and the presence of fences prevents cars and vans from accessing your property. International Pipes offers a multitude of fencing options from simple barbed wire to electric fences.
Automated gates are another popular option for farmers. Battery-operated gates let the owner keep track of entering and exiting the property. They provide an extra layer of protection by disallowing unauthorized vehicles to gain access to your land.
#5 Mark Your Equipment
Schemes like CESAR are very effective marking tools that help keep your equipment and machinery safe against theft. The Construction and Agricultural Equipment Security and Registration Scheme (abbreviated to CESAR) was developed in 2008 to combat rural crime. Under this scheme, the Datatag technology is used to assign a unique registration mark to your piece of equipment. This means if you wake up one fine morning and find your equipment stolen you can track down its current location.
It is a worthwhile investment to make, the agricultural industry saw a 60% decline in theft by marking equipment this way.
Fencing and Gates at International Pipes
International Pipes takes great pride in providing high-grade steel containment products to our patrons. Our metal farm gates and fences can be used in farm perimeters, livestock facilities, equestrian facilities, rodeos, and industrial properties. For more details on our fencing and gates, visit our website.