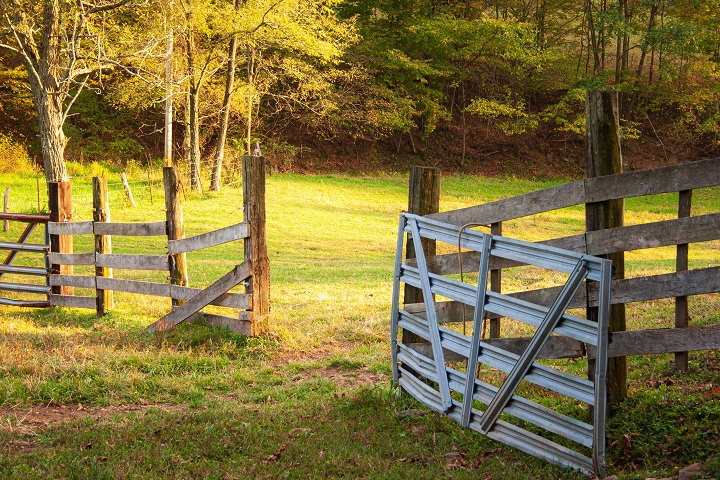 Everyone wants to have a good quality gate on their property. Any good quality gate provides security, aesthetic appeal, and privacy to the owner of the property, so it has to be chosen wisely. Out of all kinds of gates, we will talk about two main types: metal and timber gates. It is essential for people who live on the farm to have strong gates to keep all the livestock maintained and any unwanted predators out. Not just you can use farm gates in many different areas of the farm, like pens, orchards, pastures, and even the entrance of the gate. Out of all types, metal farm gates are mainly used on most farms.
Metal Farm Gates
You will notice that metal farm gates are used in most places because they are sturdy and strong, and livestock cannot break through them. It is traditionally used because it can offer powerful protection to the farm. Some of the advantages of using metal farm gates are:
Metal farm gates do not need complicated ways to be locked; they can be done manually or through an automated mechanism. If your metal gate has an automated mechanism, it can give a very protective locking ability that can be controlled effortlessly. You can even use a powerful lock and key to lock your metal gate to increase the reliability of your entrance.
No harsh weather or heavy wind can affect your metal farm gate. You can be sure that the structural integrity of the metal gate won't be compromised because of bad weather.
Both traditional and modern style homes can use metal gates as they can suit a wide variety of home styles. You can use complex patterns and be creative with your metal gate.
Timber Farm Gates
Wooden farm gates provide solid barriers that can give you high protection from prying eyes. It is not easy to break in as they are made of wooden panels. However, metal farm gates provide high security and can give you better protection than wooden farm gates.
Wooden farm gates are very affordable as the materials used to make these gates are very inexpensive. This is very good for people with vast property and who need to fence a large area.
Wooden farm gates can provide a property with a classic look and, when blended with flowery surrounding, provides a good feeling of home. Another advantage of wooden gates is that they can be easily repainted and maintained.
Choose the Better Option
If you want your farm to be highly secured, you should opt for metal farm gates, which you can get from International Pipe & Supply. To know more about metal gates, give their team a call today.