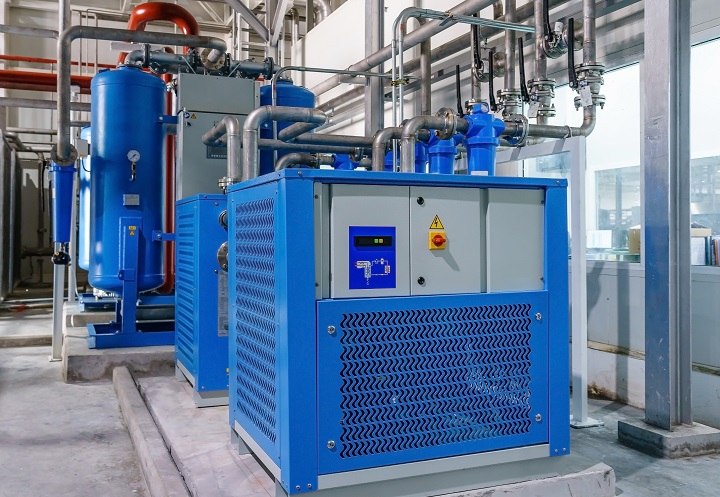 Do you have the right compressor pipe installed in your industrial air compressor? If not, chances are that the pipe may end up messing with the entire system, which in turn will cause power loss. So, it is important for you to identify what type of piping you need. An industrial pipe supplier in Oklahoma City can help you with that. There are different types of pipes that are available in the market today. But you need to install one that not only serves the purpose of transporting air, but is also durable.
Here are a few options that companies for pipe supply in Oklahoma City recommend.
Aluminum Pipes:
Aluminum is one of the light-weight metals that have been used industrially for many years. In comparison to other metals, aluminum is easy to use. Also, an industrial pipe supplier will recommend you aluminum pipe if you are looking for non-corrosive pipes. The latest technology helps in connecting two aluminum pipes by push-and-click method. Hence, it is a great choice for you as it does not allow air to escape from leaks.
Stainless Steel pipes:
Any pipe supply in Oklahoma City will tell you that stainless steel is their first preference when it comes to choosing pipe for air supply. You get durable pipes that are strong and also free of corrosion. However, there is one problem with the stainless steel pipes. Since the pipes are prone to freezing up, it might be challenging to disassemble the pipes or even maintain it.
Copper Pipes:
As we all know copper is known for its cleaning properties. If you are looking for pipes that will provide clean air, you should go for copper pipes. These pipes also look aesthetically pleasing. The pipes are also non-corrosive because copper does not rust. However, the con with copper pipe installation is that it is time consuming to solder the pipe and it also requires proper training. So, you need your industrial pipe supplier to weld the joints properly.
So, ideally, you should choose metal pipes that allow a clean flow of air. There are many other options for pipes that you can choose from. If you are still not sure about what material to choose for your piping, you can take professional help. By professional help we mean that you can hire companies such as International Pipe & Supply that is the leading industrial pipe supplier in Oklahoma City. We have been in this industry for over four decades and we know what is best for you.