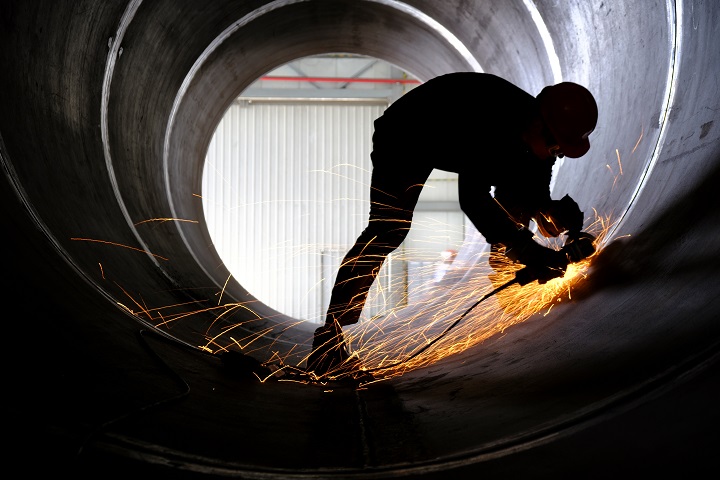 Field fabrication is a technique in which you can adjust the steel pipes according to your requirements. You can customize the pipes depending on where you install them and for which purpose. This customization is usually done in a temporary location. You can choose a spare room at your facility or an old garage. Even though the area is temporary, you need to ensure that the space is used only and entirely by the steel pipe fabricators.
Not that customizing the steel pipes is difficult, but it becomes even easier when there are already pipes preinstalled at the location. This allows you and the technician to work on the required pipes based on preset customization.
What Service Should You Expect?
So, when you are looking for steel pipe fabricators, you should keep in mind certain services that you can get. While some companies offer only installation, some offer only customization. Ideally, you should hunt for a company that provides everything from start until the installation is completed.
So, let's take a look at the services that you can expect from an all-inclusive company:
Fabrications of the steel pipes
Mechanical installation
Boiler installation
Plumbing installation
HVAC installation
Installation of gas fittings
Customized ducts and fixtures for specific applications
Installation insulation, labeling, and cladding
Plumbing and other pipework maintenance
Choose The Right Method:
You might be amazed to know that there is the right method of installing customized pipes. If you hire steel pipe fabricators, you should know what method they are using and whether that is the right method for you. So, here we have chalked the three right methods that you shall be looking out for:
Fabricating the spools at the location and installing them along with the progression of the work
Fabricating the spool in-house or in the shop of the fabricator and installing them at the location
Depending on your requirement, you may need to mix the two methods to get the right outcome.
Hire Experts for Pipe Installation:
Even though the internet may tell you that you can DIY almost anything, some things should be left to the professional. We at International Pipe can help you with the commercial installation of steel pipes since we are one of Oklahoma's best steel pipe fabricators. We offer customer-centric service to deliver the best service depending on your situation. Contact us at your convenience.